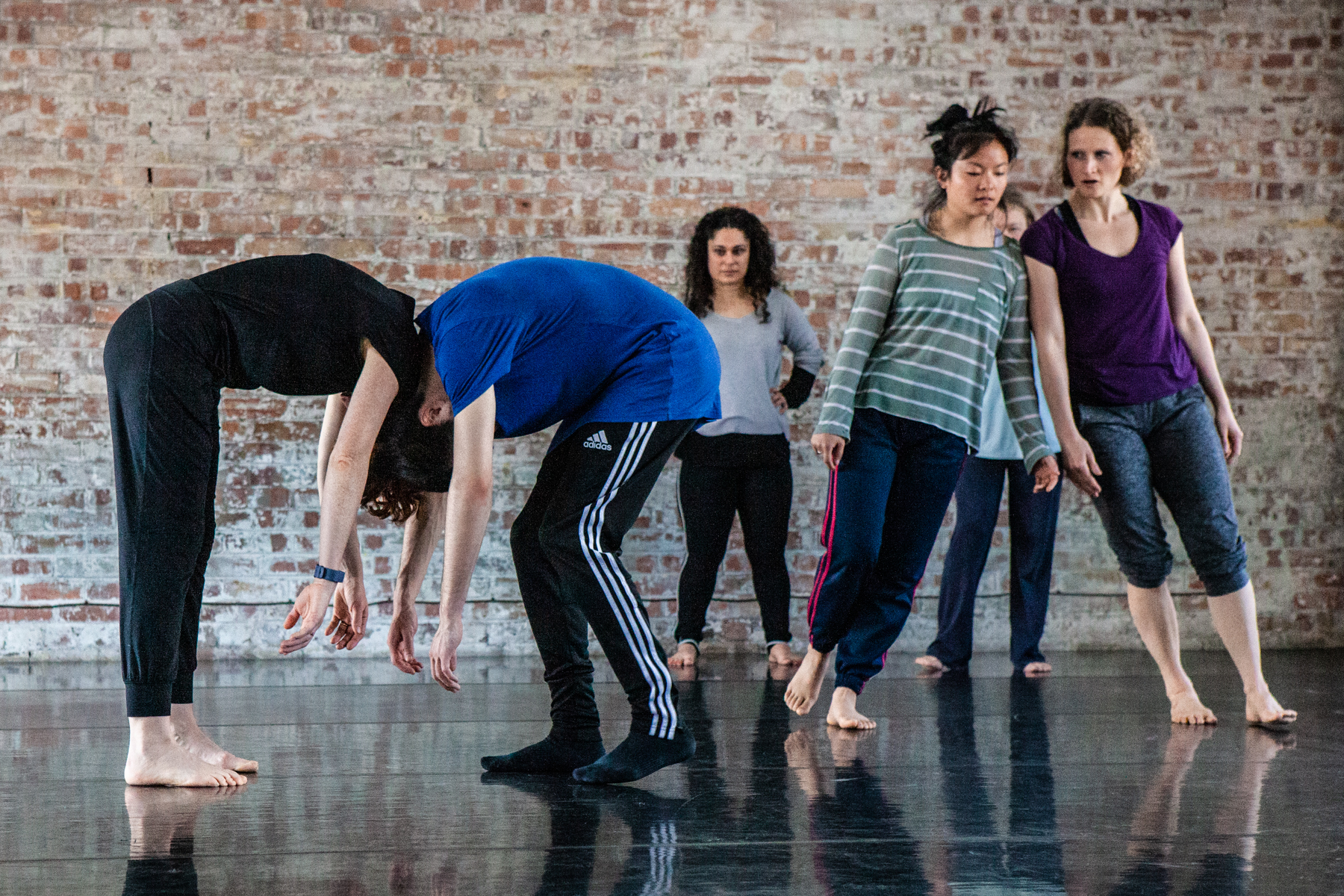 Contact Improvisation classes 2022- Thursdays 7pm
Chisenhale Dance Space, E3 5QZ
January 13th to March 24th
Thursday 7-9pm
7-8.30pm: class
8.30-9pm: optional body work and social time
£12 drop-in, £50 for 5 classes, £100 whole term (concession on demand)
Booking in advance here
These open levels classes are for anyone who want to practice and expand their Contact Improvisation skills with others.
Communicating through touch and shared weight, each class creates a playful and safe space for experimentation and exploration. Starting with games and tasks to awaken our awareness of inner and outer space. Followed by integrating skills of Contact Improvisation in a simple and guided way. Practicing falling, rolling, floating, lifting and supporting, using gravity to move effortlessly.
We will approach other themes such as following and leading, support, structures and lifts, centre and extremities, shared weight and shared balance, upside down, head to tail connection, dynamics, tonicity and momentum.
Covid-19 related questions
Safety:
We ask all participants to take a Lateral flow test prior to each class.
Cancellation:
In case of testing positive or being asked to isolate by NHS test and trace, reimbursement can be made.
In the events of tightening of rules on social distancing:
We will keep running the class as an Improvisation class but without touch.
Practicalities:
Please wear comfortable clothes.
Classes are led by Marie Chabert. Some classes will be assisted by Justin Philpott.
*Picture by Zbigniew Tomasz Kotkiewicz, courtesy of Chisenhale Dance Space