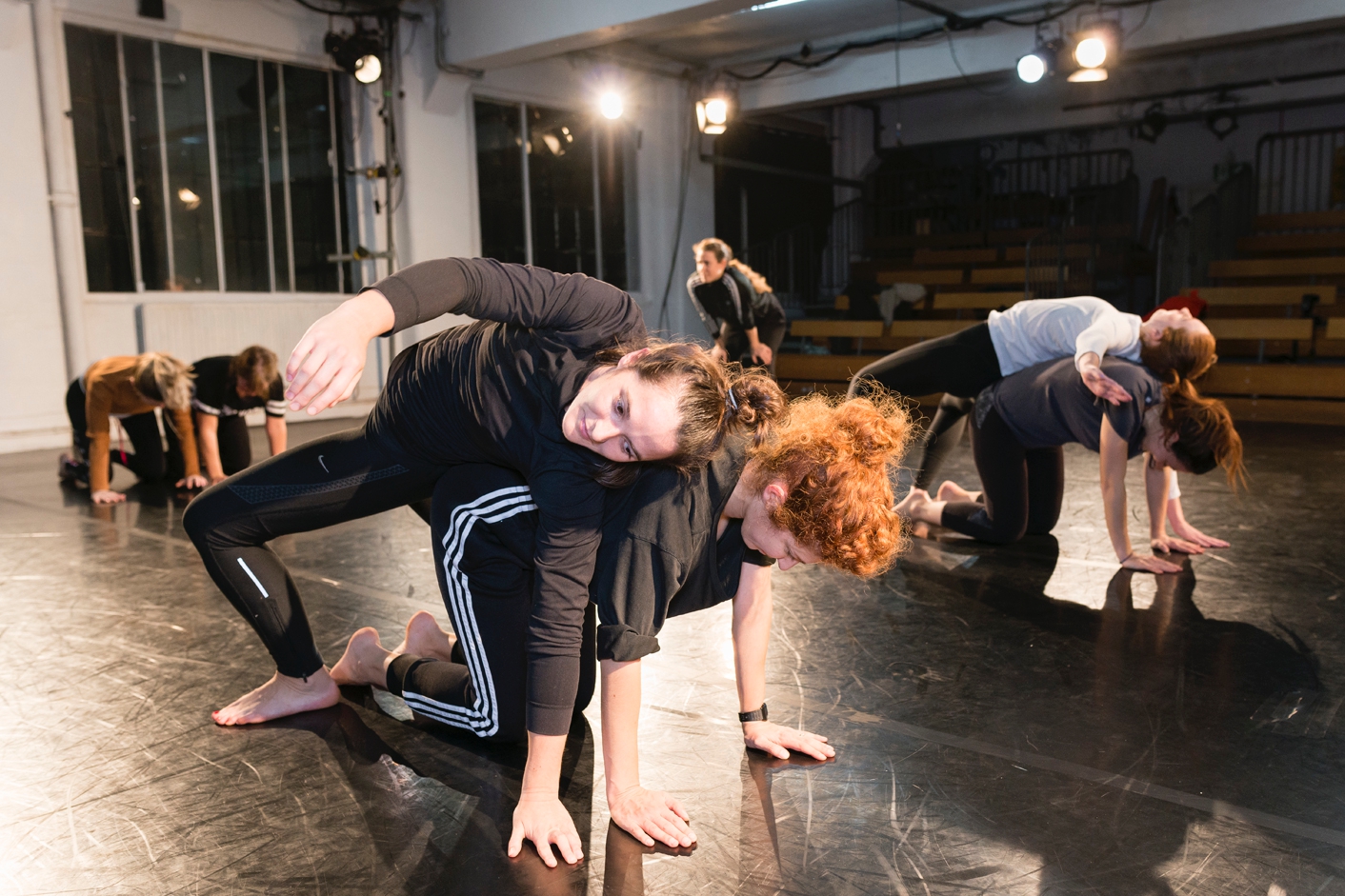 NEW CI COURSE STARTING IN JANUARY
New course taking place at Chisenhale Dance Space. More info HERE
Tuesdays, 7-8:30pm | 10 week course
£108 per term, £86 Concession
Spring Term: 15 January – 26 March, no class 19 February
Gravity is your partner, the earth your playground, the others your support.
Join the course now or try an £8 taster class before you book.
The price of your taster class can be applied to your full-term booking.
This course is for anyone curious about Contact Improvisation. It's open to both beginner dancers and those who have a bit more experience. If you want to be more present in your body and challenge yourself with a new technique – this class is for you!
Over the course of 10 weeks we will co-create a playful space of experimentation and exploration. We will start each class with tasks to awaken our awareness of inner and outer space. Followed by integrating basic skills of Contact Improvisation in a simple and guided way. Practicing falling, rolling, lifting and supporting, using gravity – and defying it!
The last part of the class will lead into a jam: an open and improvised dance, a safe space to play, express and flow. By exploring alone, in partners or in groups, we will use Contact techniques to trust, listen and connect with others, and most importantly enjoy moving and playing together.
---