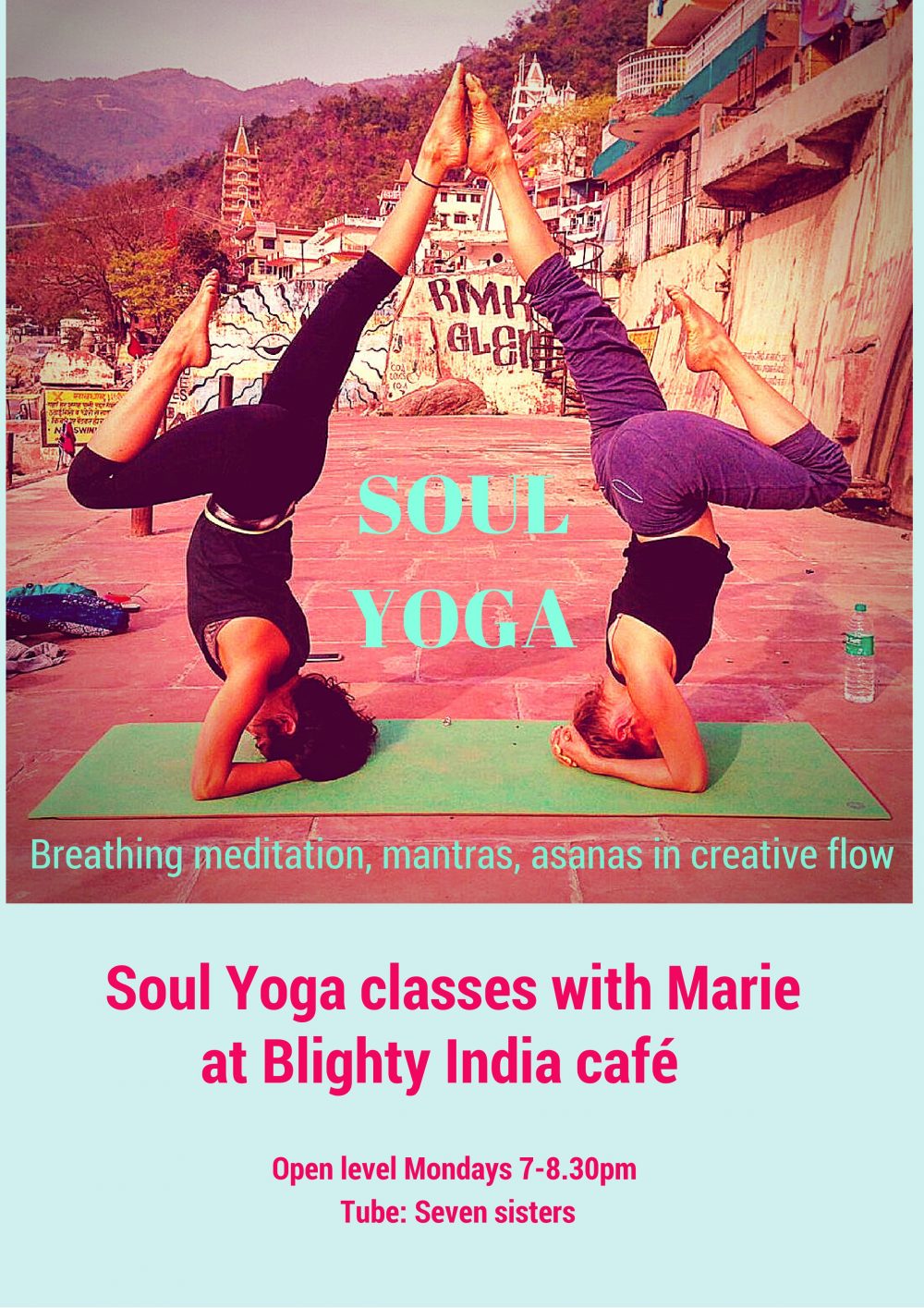 Soul Yoga Class July: cultivating our inner light
This month we open inner spaces and possibilities, connecting to our heart chakra, cultivating love, gratitude, compassion and finding inner ressources, both in our yoga practice and our daily life.
We will start with a meditation, breathing practice and flow through our asana practice, building up pace, strength and stamina.
Monday July 2, 9, 16, 23, 30th. 7-8.30pm
Ongoing offer: 5 classes for £45. Validity 2 months. Buy 8 classes and get the next one free. (validity 3 month).
You are welcome to stay for tea and nibbles to share after the class. (1h30 class and sharing afterwards )
What makes Soul yoga special:
– the vibes, the atmosphere.
Dim, candle light, soulful music, delicate fragance, beautiful souls.
– healing- revealing our true self
Bringing awareness to the group energy and individual presence in the space, focusing on Being fully oneself
Please register at [email protected]
Soul yoga follows the structure of a yoga class while keeping a continuous creative flow. Influenced by Marie's background in dance and choreography, each class sets a different focus, from an anatomical or poetical reference to moving structures such as spiralling, extending and flexing, finding qualities, uncovering relationship with the inner- outer world… allowing self-research and playfulness.
Drop In £10 / £8
5 classes £45 / £35
A general level of fitness is required
Namaste,
See you all in the studio