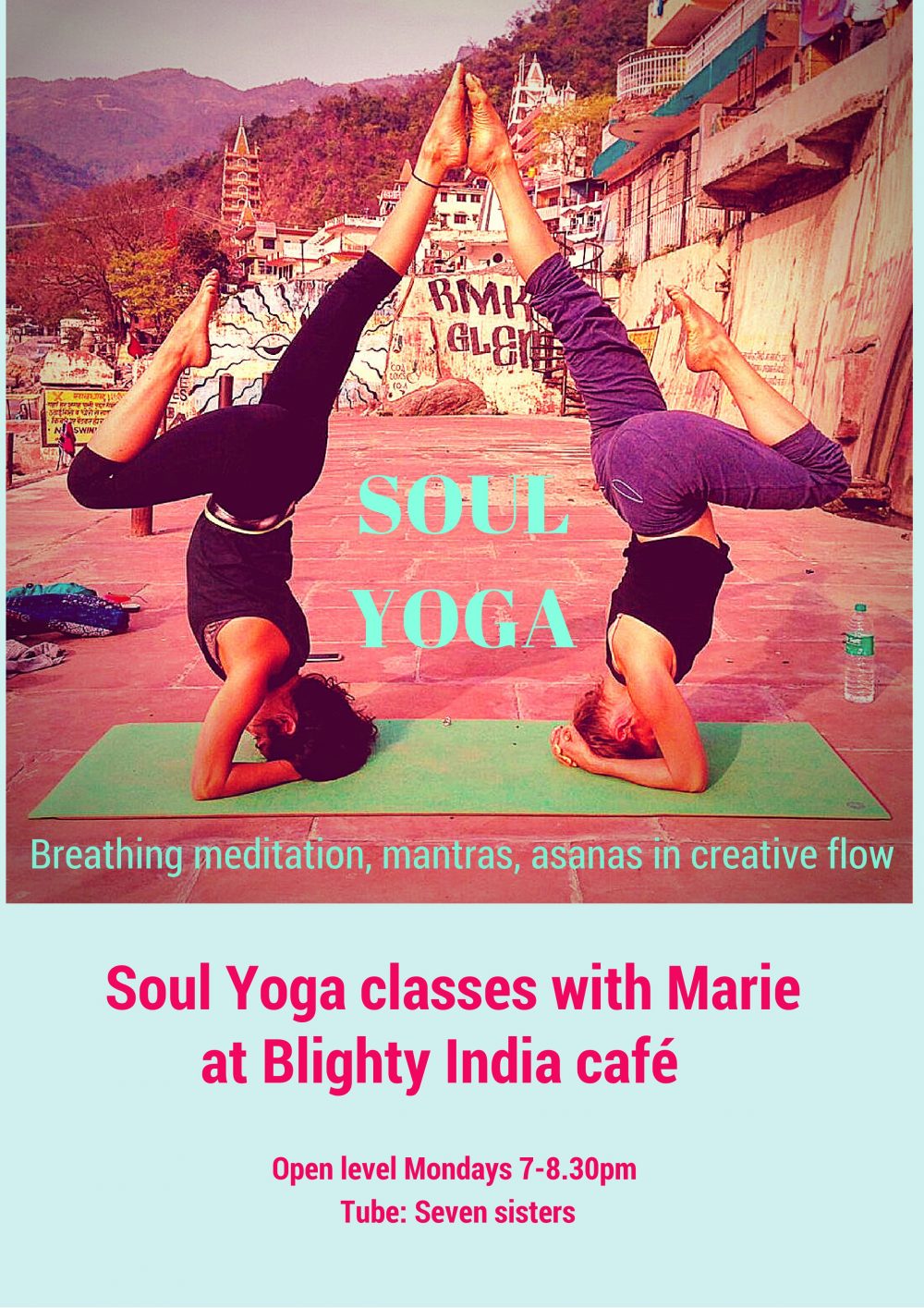 Soul Yoga May: moving with agility
This month we get the stuck energy moving, finding mobility in the body and also challenging balances, encouraging fluidity and coordination. Moving with ease.
What makes Soul yoga special:
– Yoga inspired by dance,
– The atmosphere : candle light, soulful music, fragrances, beautiful souls.
– Healing and activating: using the supportive group energy to inspire and challenge ourselves
-Tea and nibbles afterwards